10 Best Bronzers For Fair Skin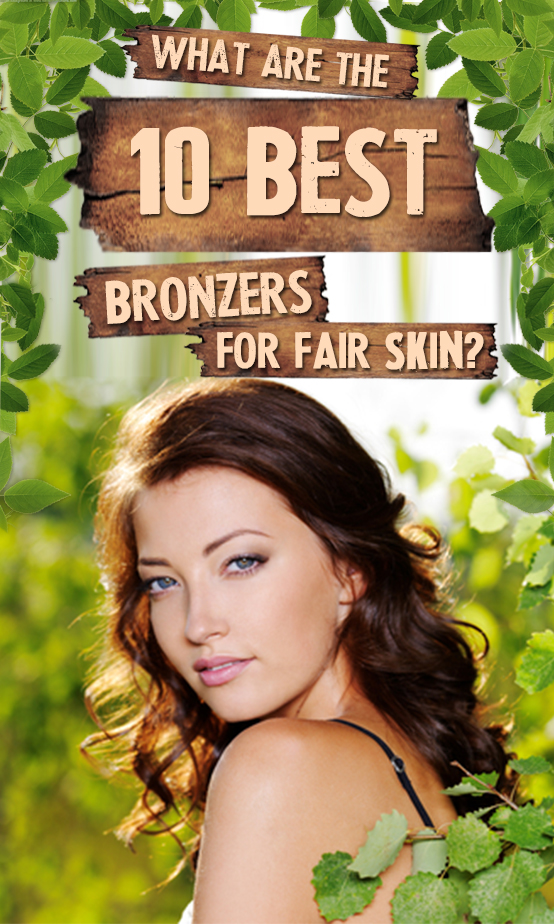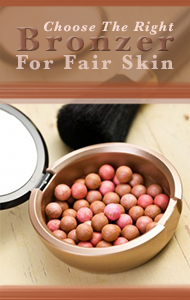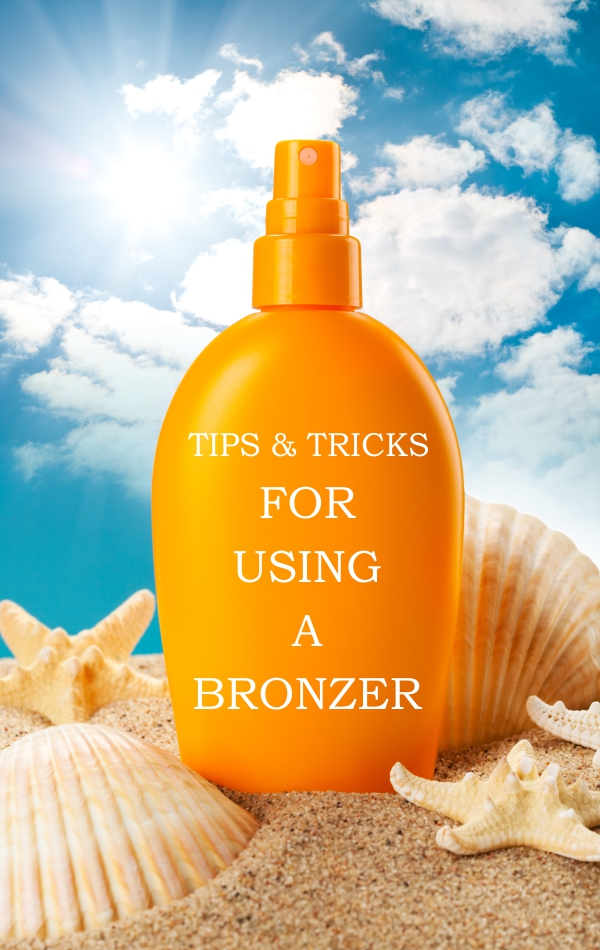 By Amanda Green

What Is A Bronzer?

A bronzer is a type of powder or liquid makeup that gives your skin a natural, clean glow without the harmful effects of tanning. It is also very temporary, and can be easily washed off your face along with the rest of your facial makeup. So if you just want a bit of extra coloring for a day, this is a great option.

It is also a better option than normal tanning because your skin isn't damaged during the process. It's a better option than fake tanning lotions because a bronzer is much more natural looking. It can be used every day, or simply whenever you would like to use it, so a bronzer is also extremely versatile.


Tips & Tricks For Using A Bronzer


Pick the right shade. You don't want to choose something too dark or too strong, especially if you're fair skinned. This will simply make you look fake, instead of giving you a nice glow.


Wear your usual foundation one shade darker than your perfect match to help increase the effects of the bronzer you are using.


Make sure that you purchase and use a bronzer brush in order to properly apply your bronzer.


If you want a matte look, go for a bronzer that has limited or no shimmer. If you want a more shiny, glowing finished complexion, then opt for those bronzers with a lot of shimmer and shine to them.


Fair skinned people may actually look better with a pinker tinted bronzer instead of a brown one, because it gives your skin a very natural glow without a fake looking tan. Apply them only to your cheekbones for a 'sun kissed' look.


If you have oily or combination skin, you will want to try using a powder foundation, while people with liquid skin will probably benefit more from a liquid bronzer


.


Finding Your Perfect Match

Keep in mind when picking out your dream bronzer that you don't want anything that looks too dark or too orange when it's applied to your skin. A quick trip to the cosmetics counter can help you decide which shade you should be looking for. When it comes to which products are actually better, however, we've got you covered. We have come up with a list of what we believe to be the 10 best bronzers for fair skin. We're sure that somewhere on our list you will find a product that is perfectly suited towards your personal skin needs, so why not go ahead and check them out? Good luck!

Next: Our #10 pick for the best bronzer for fair skin