5 Best Liquid Foundations For Oily Skin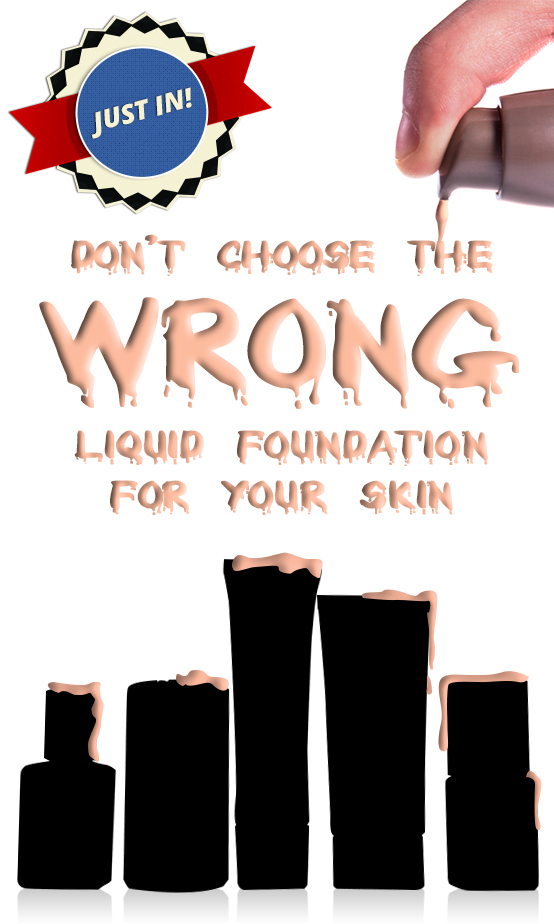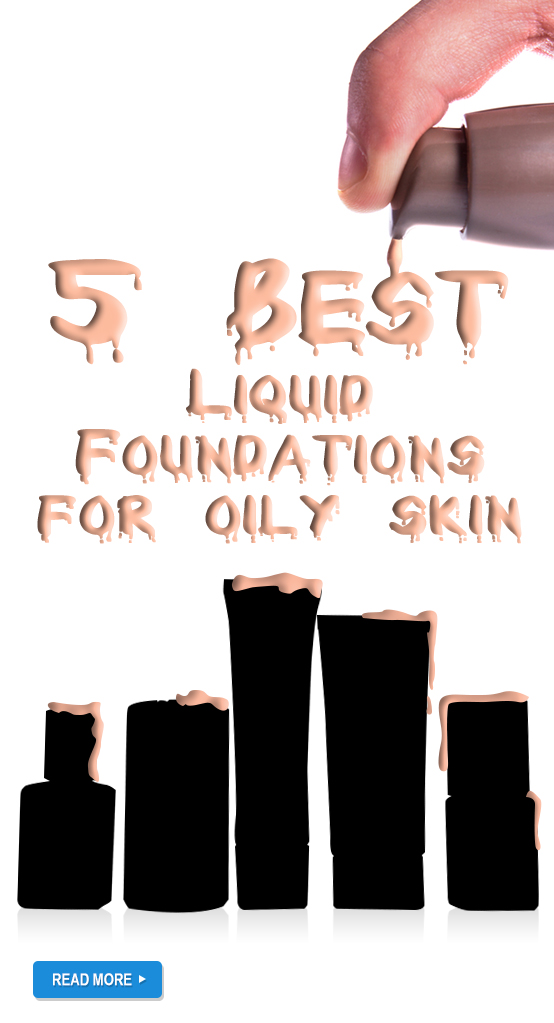 By Amanda Green
If you have oily skin and you need a fantastic liquid foundation that won't make you oilier, shinier, or cause more blemishes, then I am happy to tell you that you've come to the right place! We know that finding a foundation period can be a real hassle when your skin tends to be oilier than most. If you are a liquid foundation lover, we know that the job is even tougher. That's why we're here to help though. Today we're going to give you a list of what we believe to be the five best liquid foundations for oily skin, but first, we'd like to offer you a few pieces of oily-skinned-friendly advice.


What Causes Oily Skin


Oily skin is caused from the glands beneath you skin. Usually, when your skin becomes dried out, this glands go into overdrive because they think that it will help to protect and benefit your skin. Of course, we know that this isn't true, because oily skin is just as bad as dry skin,and maybe even worse. When oil production gets out of control, that oil seeps deep down into pores, along with dirt particles, and causing blemishes all over your face. Don't get mad at your skin though. In its defense, it really does think it is simply helping you out- no matter that we know the truth of things.


Tips & Tricks For Oily Skin


Keep your hair and hands away from your face. Both can transfer extra oils to your face, making your skin look even oilier than it naturally is. Not to mention the germs that comes with that oil.


Wash your face every night with a mild acne wash, and be especially certain that all of your makeup is removed.


Carry blotting papers with you in case of 'oil or shine emergencies' that might occur throughout the day.


Wash your pillow cases every other night, since the oils on your skin rub off on them during the night.


Always choose the proper makeup. Never buy something simply because it's on sale- it must be designed for your skin type. Those designed for dry skin will only exacerbate your oily skin issues, causing ore blemishes.


Moisturize your skin every single night with a light moisturizer designed for oily skin.


Always protect your skin with sunblock, or a foundation with a proper amount of added SPF


Stay properly hydrated.


Eat the right kinds of foods- you know, the healthy kind. This tip doesn't help you if you continue to indulge in fatty, greasy foods, however, so get rid of those while you're at it.


Our Top Liquid Foundations


Now that you have a few tips to start helping you relieve your oily skin issues, let's get on with our list of what we believe to be the five best liquid foundations for oily skin, plus the reason why we think they're so great. Are you ready? Let's get this top five countdown going then!

Next: Our #5 Liquid Foundation For Oily Skin