Best Powder Foundations for Different Skin Types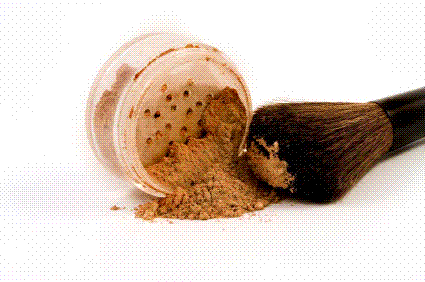 By Amanda Green
Powder foundation is a great choice if you are looking for an alternative to liquid or cream foundation. It is lightweight, easy to apply, non-comedogenic, and depending on your preference, can provide you plenty of coverage. Additionally, it is considered to be the best type of foundation for oily skin types.

There are two types of powder foundations: mineral and non-mineral. The main difference between the two is the ingredients involved. Mineral foundations are highly recommended for those who have sensitive skin whereas non-mineral powder isn't meant for any specific skin type. However, it is still advised to ask for a tester or only buy a small size of the powder so you can be sure that your skin won't act up. Non-mineral powder foundations are also worth trying because there's really no saying whether or not they'd work for you unless you give them a try.

Here is a list of the top mineral and non-mineral powder foundations on the market:


1. Bare Escentuals Bare Minerals Matte SPF 15 Foundation

Type: Mineral powder foundation
Best for: All skin types
Price: $22 - $25

Bare Escentuals is considered to be on the high-end of the mineral makeup market. Their products are a bit more expensive than the others but with good reason: They're great! The Bare Escentuals Bare Minerals Matte SPF 15 Foundation comes in the form of a loose powder.

While powder foundations are not usually suitable for those with dry skin, this one is. It turns into a somewhat creamy matte finish when buffed into the skin. As such, the powder won't settle into pores and fine lines thus giving you a flawless finish.


2. MAC Studio Fix Powder Foundation

Type: Non-mineral powder foundation
Best for: Normal to oily skin types
Price: Around $27

MAC is one of the most trusted makeup brands in the world and comes as a compact powder. It can be applied using a sponge or a brush and the tool you use determines the amount of coverage you will get. Using a brush will give you light to medium coverage while a sponge can provide you with a full coverage. But the good part is that it remains lightweight thus allowing your skin to breathe.

This powder foundation is great for those with oily skin because the powder absorbs the oil. Your face can remain matte up to 6 hours or more. But, all you need is a sheet of oil-blotting paper to get rid of the excess oil and your makeup look fresh again.

If you have dry skin, this isn't the right powder foundation for you because it tends to settle on dry patches.


3. Clinique Almost Powder Makeup

Type: Non-mineral powder foundation
Best for: All skin types
Price: Around $35

If you are after a powder foundation that can even out your skin tone as naturally as possible, this is the best compact powder foundation for you. Clinique's Almost Powder Makeup comes in a pressed powder form. Like the MAC Studio Fix, it can also be applied using a brush or the sponge that comes along with it.

This is not for women who are looking for a powder foundation that can provide full coverage. The formulation is extremely lightweight so you can only expect a light to medium coverage. But, it melts into the skin like butter thus giving you an unbelievably natural finish. If you don't have a problem with using a concealer to hide acne scars and blemishes, Clinique Almost Powder Makeup foundation is a great choice especially since it comes with SPF 15.


4. L'Oreal's Bare Naturale Powder Foundation

Type: Mineral powder foundation
Best for: Normal to oily skin types
Price: Around $12

The L'Oreal's Bare Naturale Powder Foundation is a loose mineral powder foundation. Since it is a drugstore brand, it is also very affordable. But, the price says nothing about the quality of this product.

For one, it provides great coverage. In fact, you might not even need to use a concealer to cover up dark circles and blemishes. Next, it's mineral makeup! It's not easy to find a mineral powder foundation with that price. Last, it has been proven to keep the face oil-free for up to 8 hours!

Its packaging includes a small brush which you can use to apply the powder. However, it is highly recommended that you use a bigger brush for a more even application. Plus, there is a long list of shades that you can choose from!


5. Mary Kay Mineral Powder Foundation

Type: Mineral powder foundation
Best for: Oily skin types
Price: Around $20

Mary Kay is the go-to makeup brand for women with oily skin. Their products have excellent oil control properties and provides a matte but luminous finish. A bit confusing, right? Well, some women don't like their face makeup to have a very matte finish because it can make their face look a bit dull. The Mary Kay Mineral Powder Foundation won't make your face look dull at all because it is infused with micro-minerals. Those are responsible for giving your skin a healthy glow while still preventing your face from looking greasy.

The Mary Kay Mineral Powder Foundation's coverage is buildable but won't look cakey at all. That is one of the things that women love about this product. It can last as long as 12 hours with minimal touch up. And, it comes in 12 different shades!


Tips for Applying Powder Foundation


1. The best way to apply powder foundation is with a brush. Make sure to invest in a high quality, large face brush if you are thinking of switching to powder. A kabuki brush, a densely packed flat-top brush, or a fluffy dome brush are perfect options.

2. Buffing is the key to a flawless application of powder foundation. This method refers to lightly running your brush over your face in circular motions. This will allow the powder to melt into your skin and match your skin tone.

3. Always tap off your brush after you've picked up some powder. This will get rid of the excesses thus allowing for an even application of your powder foundation.

4. Make sure that your face is primed before you apply your powder foundation. You can use a primer, concealer, or a tinted moisturizer which will smoothen out wrinkles and fine lines. Plus, it will make your foundation last longer.

5. While it is not required, makeup artists recommend the use of a setting spray to lock everything in. It won't only set your powder foundation, but also your other makeup.

Although mineral powder foundations have received a lot of hype, they're not for everyone. Some women have been known to experience allergic reactions to the ingredients. That said, make sure to try different brands until you find one that works for you. If you know of a great powder foundation that's not included on our list, please let us know. We love hearing from our readers!