Face Wash For Oily Skin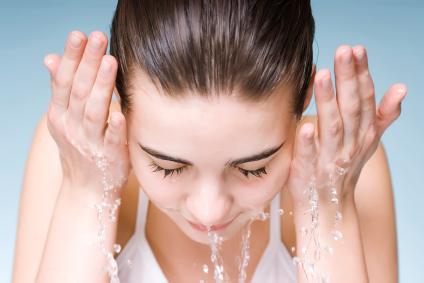 By Amanda Green
Finding a good face wash is one of the most important things you will do as part of your beauty regiment. Your face, after all, is always on display, and other than placing a large brown bag over your head, there isn't much you can do about it.

If you need to find a face wash for oily skin it can be even more important. If you use one that is too oily, the problem is just aggravated, but if you use one that dries you out too much, you are left with dry skin and no natural moisture. It doesn't matter what age you are, or just how oily your skin is, there are a few tried and true washes that are bound to work wonders for oily skin. So without further ado, here are our top facial wash picks for those of you out there suffering from oily skin.


Aloette Clarifying Facial Wash

According to Aloette's website, their clarifying facial wash is a miracle worker: it unclogs pores, treats blackheads, and whiteheads. The wash contains a special alpha and beta hydroxy acid that works amazing on oily skin. It may sound like it'd be harsh, but it's really not. It's a surprisingly gentle wash that removes dirt and oil from the surface of the skin while hydrating it at the same time. It's also fairly inexpensive when compared to the big name skin care companies, so it's a great choice for anyone who simultaneously suffers from oily skin and a tight budget.


Instead of your typical soap, this wash is actually a gel that has been specifically created as a face wash for oily skin. It's said that this awesome cleanser has a cooling effect on your skin that's really soothing. It can also be used, in addition to treating oils and acne, as a make-up remover.


Here is another one designed specifically for oily skin, and this one is from the world renowned face care company, Proactive. This isn't just a singular product, however, but an entire system made specifically for oily skin. It includes a renewing cleanser that makes a fantastic face wash and exfoliater all in one. The system also comes with a revitalizing toner, repairing lotion, and daily oil control lotion so that you have everything you might ever need or desire in one neat package. It's a little pricey to get yourself set up with this system, but for what you are actually getting the price is relatively cheap.


This face wash by Clean and Clear is oil-free, so there's no chance of it clogging up your pores or adding to the already oily texture of your skin. A huge bonus is that this brand is very cheap. They are available at almost every pharmacy and grocery store chain for an extremely affordable price. Some of Clean and Clear's products cost as little as $5 or $6, so if you have a very tight budget, you can still be good to your oily skin with this cleanser.


This face wash is another one that's easy on the wallet, and not only is it great for oily skin, it's great for all skin types! Purpose is soap-free, and oil-free. It is a liquid lather cleanser that removes all dirt, make up, and oil without leaving your face feeling dry. An interesting fact is that your face reacts to overly dry skin by producing excess oil. This gentle face wash also comes highly recommended by dermatologist all over, and has made plenty of "best" facial wash lists in a number of magazines and websites.


For all lovers of organic cleansers, here is your cleanser of choice! This facial cleansing cream is one hundred perfect organic. There are no toxins, no chemicals, nothing that is not all natural whatsoever. It gently exfoliates and moisturizes your skin at the very same time,which makes it perfect for any type of skin.


Here is another one that isn't just great for oily skin, but for all skin types. People who have used this product claim it washes away every speck of dirt, make up, and excess oil while leaving skin touchably soft and perfectly moisturized. This is a simple, effective facial cleanser, and it doesn't really get much better than that, does it?


This deep cleaning product is designed for anyone who has normal to oily skin. It's made using salicylic acid, and is oil free, alcohol free, and dermatologist tested. You won't have to break the bank with this awesome deep cleanser either, as it usually runs around $5 to $6. You get much, much more than what you pay for.


If you are one of those who suffer from extremely sensitive skin that just so happens to be oily, this choice by Cetaphil may be what you are looking for. It has been designed to work great for all skin types, but is extremely gentle on your skin. This gentle cleanser is soap-free, fragrance free,and non-comedogenic. If you wear a lot of make up, however, this may not be a good choice as it does not really work at removing great globs of foundation.