Foundation Alternatives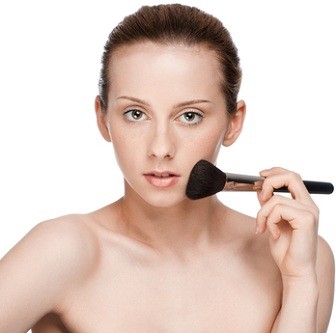 By Amanda Green
Looking for a lighter alternative to foundation? In this article we'll explore some alternative solutions that provide enough coverage to even out your skin tone without giving you that heavy caked on feel or look.

Many foundations are great for covering flaws and evening skin tone, but sometimes can give the look or feel of wearing too much. For those who prefer to go with a more minimal approach to makeup, tinted moisturizers and mineral powders can be a great alternative.

I myself am a big fan of Mary Kay Tinted Moisturizer. It offers an SPF of 20. It provides enough coverage, but doesn't look or feel like I'm wearing a lot of makeup. It's free of fragrance and oil as well as non-comedogenic, which means that it's not likely to clog pores. So, you don't have to worry about it causing acne.

After applying the tinted moisturizer I will either go over my face with Mary Kay Loose Powder, to control shine and give my skin a matte finish. Mary Kay also offers a compact powder as well, but I prefer the loose powder when I apply at home. I do however, like to carry a compact powder in my purse in case I'm ever out and about and need to touch up or for times when I leave the house without putting on makeup first.

For more color and coverage, you can start with the tinted moisturizer and then top with Mary Kay Mineral Powder Foundation. This mineral powder foundation can also be used on its own without the tinted moisturizer, which is something that I do frequently. One thing that's really nice about this mineral powder is that it is weightless, yet provides build-able coverage which allows you to determine the perfect amount for your needs. It also controls shine and provides a nice matte finish.

The combination of products that you choose to use should be based off your needs and preferences. You really can't go wrong with any of these products, or combinations of them. I alternate between them based on the amount of coverage I'm looking for on a particular day, and also by the hydration of my skin. If I need extra hydration then the tinted moisturizer with powder combination works great. If my skin is fully hydrated then the mineral powder alone is my pick. I do make an exception if I plan to be out in the sun, in which case, I wear the tinted moisturizer since it has built in UVA/UVB protection.

If you are someone who wants some coverage, but wants to keep a natural look, I highly recommend trying these products. The Mary Kay consultants that I've worked with have always done a wonderful job finding the right products for my wants and needs, and I'm confident they'll do the same for you!