Guest Post: 5 Celebrity Trends To Red Carpet Looks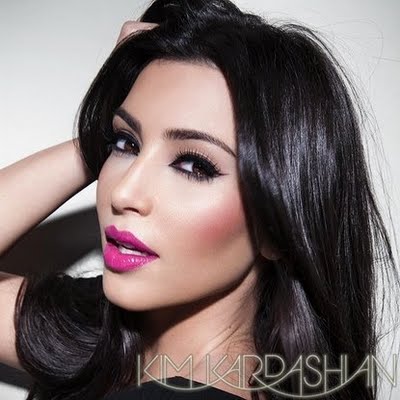 By Amanda Green
Looking to get Kim Kardashian's makeup look? Here are 5 celebrity makeup trends you don't want to miss to achieve red carpet perfection!


Glowing Skin

As celebrities are always in the spotlight and under HD cameras, it is a must to have perfect, glowing skin. Most visit spas for special skin treatments and facials regularly. However, if that is not within your budget, grab a foundation that has radiance or light reflective properties to help give your skin that radiant glow. This is just more than a makeup trend. This is a makeup MUST, if you want to sport a celebrity makeup look.



Coutour Cheeks

Kim Kardashian was the celebrity who started the entire infamous contoured cheek look. Adding some color on your cheeks to contour them and add some definition, also, creates a very slimming effect on the face. Not only do celebrities contour their cheeks, but, they contour their entire face for red carpet beauty. This makeup trend is certainly here to stay, and is a great way to hide imperfections and enhance the natural beauty of the face.



Eyeliner

Eyeliner enhances the eyes and can take a look anywhere. Throw a little eyeliner on the top and bottom of your lash line and make your eyes pop. Young celebrities have sported many different eyeliner looks from cat eye, to tight lining, and smokey eyeliner in music videos and performances. Make sure that the eyeliner you choose is a waterproof for best and long lasting results.


Lashes, Lashes, Lashes

It used to be, you only wore falsies for a night out on the town. Not anymore! Ladies are fluttering their lashes to the office for instant impact to an eye catching look. Whether you opt for the glamorous falsies, or au natural ones, don't forget that this little, lash enhancement is an impacting makeup trend that is here to stay. Most celebrities opt for lash extensions, another ever growing and popular trend, and some even wear two or three sets stacked on top for red carpet looks. Kim Kardashian has even known to wear a set of falsies, even though she naturally has long lashes.


Bold Lip

It seems more and more celebrities are sporting bold lips. Whether it's red, orange of a hot pink, the bold, bright lip shows power, confidence and attitude. This makeup trend has been around for the last several years, but seems to make a splash this Summer as the 2013 Billboard Music Awards had all the female celebrities in bold, lip shades. Just keep in mind when wearing a bold lip color, always exfoliate your lips, and wear a lip liner to define your lips and add a little shape to your pout.

These makeup tips not only will get you red carpet ready, but they are, also, great tips to incorporating and utilizing into your other makeup looks, too!

Brianna Michelle is a professional makeup artist, who runs a makeup education website called MakeupMinutes.com- your online resource to looking fabulous and duping some of your favorite celebrity makeup looks. Check out her Top 5 Kim Kardashian Makeup Tips To Learn and the latest in looking glamorous all the time and say hello to her on Twitter @brianna1beauty!

Image provided by: www.kimkardashian.com