How to Control Oily Skin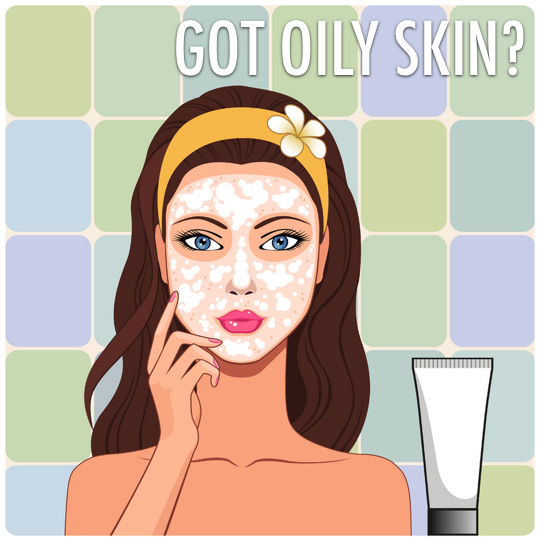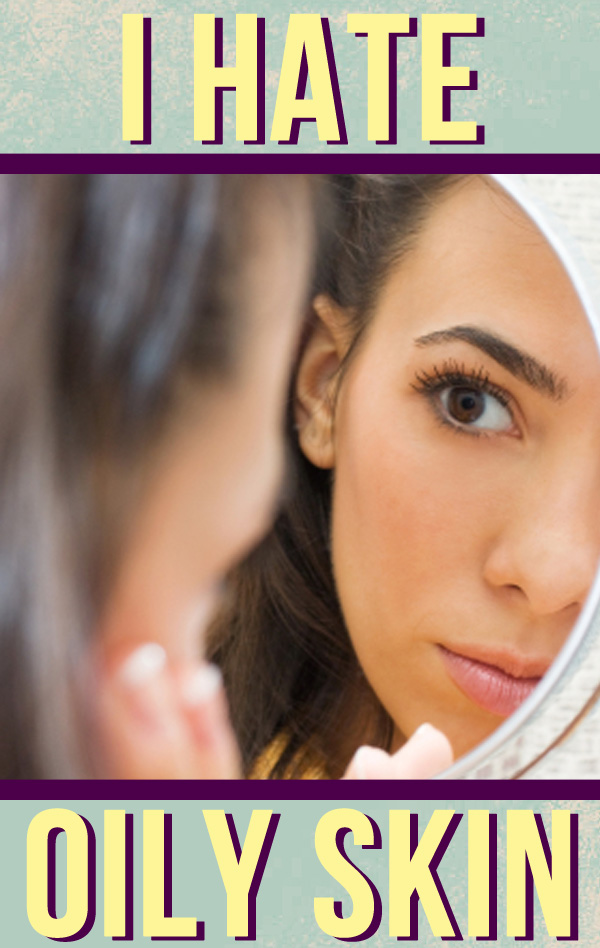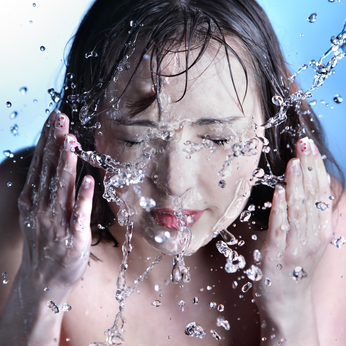 By Amanda Green
Oily skin can be a bit problematic. This is especially true if you love to wear makeup but experience breakouts. Although oily skin cannot be cured, it can certainly be controlled. It's all about using the right products and knowing how to care for your skin.

Controlling oily skin can be a little hard. You would need to try quite a few products before you can determine which one works for you best. However, it is important that you know the basics so you don't end up spending money on tons of products that you will end up only using once. For your benefit, we would like to share our own tried and tested ways on how to control oily skin.



When we say right, we are not just talking about how you lather your facial cleanser. What we're pointing to is the frequency and the products that you use to wash to your face. Most oily skinned women don't know that frequent washing tends to make oil glands think that the skin is losing its natural protection which is of course, oil. This makes the glands produce more oil than usual thus making the skin oilier than it should be. So, if you have oily skin, do not wash your face more than twice a day. Washing your face once in the morning when you shower and once more at night to remove makeup and dirt is enough.

Now comes the part where you would need to choose the right facial cleanser. This is another aspect that most women with oily skin tend to overlook. You see, oily skin is more sensitive than you might think. Since the pores are bigger, they tend to absorb more of the chemicals in the products that you put on your face thus causing your skin to break out. To avoid this from happening, it is important that you choose a gentle facial cleanser.

Organic facial soaps that contain ingredients such as emu and tea tree oil are highly beneficial because they do not contain parabens and other harsh chemicals. The same can be said for cleansers that include lactic acid in their list of ingredients because it is a natural disinfectant and can help in balancing the amount of acidity in your skin. It would also help if you choose a cleanser that contains salicylic acid because this can help heal acne and diminish marks.


By tone up, we don't exactly mean that you should head to the gym. We mean you should make it a point to use a toner after you wash your face. Again, you need to choose the right toner so you don't aggravate the condition of your oily skin. Stay away from toners that contain alcohol because this will dry up your skin which of course leads to… overactive sebaceous glands. Again, that is the last thing you want if you have oily skin!
Choose a toner that contains natural ingredients such as witch hazel. These types of toners can not only help in controlling oil, it will also aid in reducing the size of your pores. As a result, you will be less prone to breakouts due to clogged pores. Additionally, witch hazel has antibacterial qualities thus making it ideal for treating acne.


Majority of women with oily skin skip this part because they think that their skin is moisturized enough as it is. What they don't know is that moisturizers can actually help keep their oil glands under control. However, products with ultra moisturizing effects will make your face very oily. So, the best thing that you can do is to scrutinize each product you are thinking of buying before you purchase it.

Dermatologists and beauticians alike highly recommend moisturizers that have a lotion or serum-like consistency because they don't feel as heavy as cream. Also, cream based moisturizers are more likely to seep into your pores and clog them. Again, products with acne fighting ingredients are your best bet because they won't only prevent breakouts, they will also help cure existing acne. Really, it'll like hitting two birds with one stone!


If you are one of those girls that love wearing makeup despite your oily skin, using a primer will be a dream come true! Not only will a primer help smoothen your face before foundation application, it will also lock in your makeup thus allowing it to last longer. Make sure to pick a primer that is silicone based so your pores will be filled in. Also, it is important that it has a matte effect because the last thing you need is a primer that will make your face look shiny. There are a lot of oil control face primers available in the market so do your research and take your time in choosing the best one for your skin.


5. Don't Add Powder! Blot!

Controlling shine is the most common problem that women with oily skin experience when they wear makeup. A common mistake among women is that they try to get rid of the shine by packing in more powder on their face when they retouch their makeup. This is a big no-no because first, the powder will cake up on your face thus making large pores and fine lines more visible. Next, the more product you put on, the more it will clog your pores leading to… breakouts! Finally, it will make your makeup look and feel heavier than it really is thus making your face look unnatural. The best solution is to use oil blotting sheets.

There are different types of oil blotting sheets that you can buy just about anywhere from cosmetic counters at the mall to local drugstores. Choosing one won't be as hard as you think because each type serves a different purpose. You can get powder dusted ones for easy touch ups or you can buy plain ones that are very absorbent. They aren't really expensive so get one of each so you can try which one will work best for you.


6. Eat Right!

If you've heard your grandma telling you that peanuts, junk food, and spicy food will lead to zits, don't ignore her because she's right! Oily, sweet, and highly processed food can definitely aggravate oily skin so try to stay away from them as much as you can. Although a little of these once in a while won't really hurt as long as you consume in moderation.

Chocolates on the other hand, contain antioxidants that can help improve the condition of your skin. However, you should stay away from those that contain nuts. Plain semi-sweet dark chocolates are best if you really need a sugar fix.

There you have it. Our tried and tested ways on how to control oily skin. If you have any questions or perhaps have anything else to add, let us know. We'd love to hear from you!